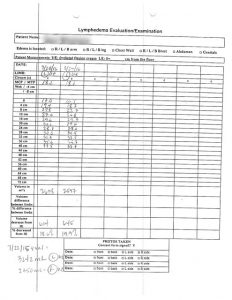 These were taken at the end of March, and the July 2015 numbers are at the bottom.
My arm looks very close to pre-mastectomy size! There is no way that I can ever thank you enough, except to be your advocate here in the US!
Do you think I will lose more fluid or is this pretty much it? I am asking as I will order a special, expensive night compression sleeve once I get to the low fluid point.
S.M.